Back
· Privat Chauffeurs ·
Traffic jams, accidents and weekend motorists all causing delays. Not only will the network of our roads be overloaded, we are getting busier every day. More and more businesspeople, politicians and VIPís make sure to use our excellent services and spend their time therefor much more efficient. A new way of flexworking, called the mobile office, is born.
Security 4 You Chauffeurs have years of driving experience, are most confident and are able to react in a quick, sure and responsible way in case of an unexpected happening. Reliable, professional, discrete, accurate and safe are the most important qualities of our private chauffeurs.
Security 4 You will guarantee you a safe and most comfortable trip.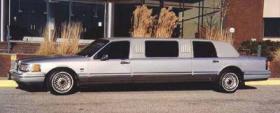 Also see Bodyguards and VIP Accompaniment



---
---
This site is owned by Security 4 You.